Team
MEET THE MOUNT KELLY TEAM
Team
MEET THE MOUNT KELLY TEAM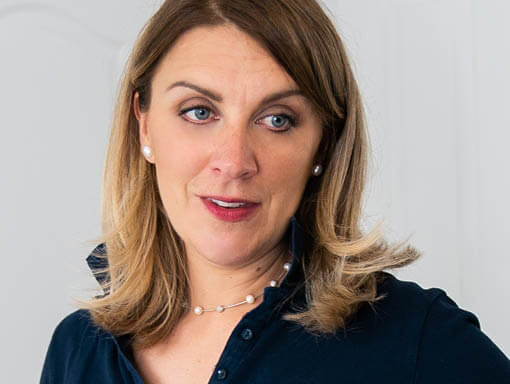 Dr Esther Fox BSc, PhD HCPC MCSP AACP
Director of Physiotherapy and Clinical Lead, Chartered Physiotherapist
Esther started her career in Physiotherapy in 2003 working at East Surrey Hospital, where she rotated around the various disciplines within an acute hospital setting. In 2005 she moved to Devon to be closer to family. She worked in Exeter in both NHS and private sectors, with people affected by neurological, musculo-skeletal and orthopaedic conditions. Within that time, she also worked as a Physiotherapist in a school for children with complex disabilities.
In 2011, she worked as Research Fellow and Lecturer in Physiotherapy at Plymouth University, and consequently received her Doctorate in 2015, she has since published research and lectured internationally. Esther is registered with The Health Care Professions Council (HCPC), The Chartered Society of Physiotherapists (CSP) and The Acupuncture Association of Chartered Physiotherapists (AACP).
Outside of work her passion has always been horses. She rode racehorses in Cheltenham and Epsom before moving to Devon. She competed in Dressage and Show jumping and has been involved with elite Equestrian sport for 20 years.
Stella graduated from the University of the West of England in 1999 and from there built her Physiotherapy expertise in the management of musculoskeletal conditions at The North Bristol NHS Trust; a regional Orthopaedic Centre. Stella's later role there involved assisting in the day-to-day running of the department and the teaching of junior staff members. Stella worked closely with GP's, Orthopaedic and Spinal Consultants and gained extensive experience in rehabilitating patients after joint surgery, accidents, work-related pain and fractures. During her time in Bristol she took a nine month career break to work as a volunteer Physiotherapist in a Hospital in Nepal. Here Stella set up Physiotherapy clinical protocols so that future Physiotherapist volunteers and local hospital staff could continue with best practice.
In 2007 Stella completed her Masters Degree in Musculoskeletal Manual Therapy from Coventry University, where she gained membership to the Musculoskeletal Association of Chartered Physiotherapists (MACP) with a distinction in her dissertation; 'The effects of joint mobilisation on neck pain'. The MACP qualification shows that a standard of excellence in examination and treatment has been reached. MACP is a highly sort after and protected title. Stella's additional interest in sports injuries was further developed by working for a period of time at Bristol City Football Academy and she traveled to the world championships as Physiotherapist for the GB Ultimate Frisbee team. Stella is a qualified Pilates instructor and has also been practicing Acupuncture since 2002. She uses 'Dry Needling' as a highly effective way of treating myofascial pain.
After moving to Cornwall in 2008 Stella worked at Treliske hospital as a Spinal Clinical Specialist in an 'extended scope practitioner role'. In this role she worked alongside a team of Pain Management Consultants and was responsible for assessing complex acute and chronic back pain conditions, referring for imaging and listing for spinal injections. She then went onto work as an Extended Scope Practitioner for the Spinal Service within Ramsay Health. This involved assessing patients with complex back problems where spinal surgery might be required. She worked alongside the spinal surgical team and was able to discuss patient's MRI findings and identify those where spinal surgery was potentially indicated.
Stella has owned and managed a successful private practice in Cornwall since 2012. She developed a highly skilled and passionate team who worked closely together and prided themselves in providing the highest standard of Physiotherapy care. She is incredibly excited, however, about her move to Tavistock and to be joining the Mount Kelly Physio team.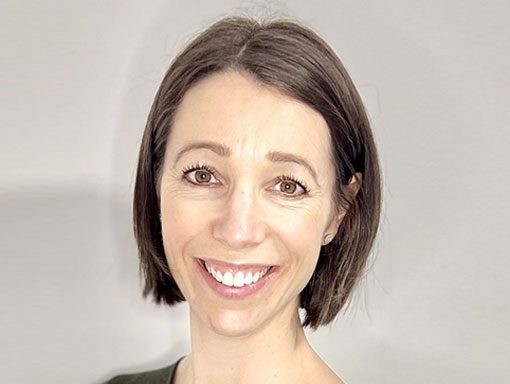 Stella Durnall
BSc (hons), MSc HCPC MCSP MMACP
Chartered Physiotherapist
Clinical Specialist: Spinal Conditions
Extended Scope Practitioner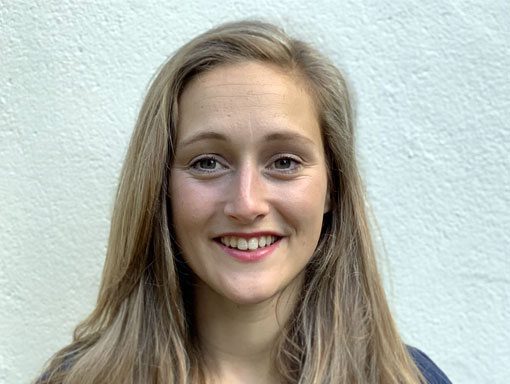 Daisy Peters BSc (hons) MSTO

CP

Sports Therapist
Daisy began her career in The Health and Fitness industry in 2018, she completed her degree in Sports Therapy and Injury Rehabilitation and is now a qualified 'Sports Therapist' and a member of the 'Sports Therapy Organisation'.
Whether treating clients in the clinic or working with them in the gym, Daisy never uses a one size fits all approach to recovering from injuries. She really enjoys working one to one with clients, to understand and build an approach that works best for their lifestyle. Daisy's practice is regularly updated and in line with current clinical research. When not in the clinic or the gym, Daisy can often be found running, cycling, climbing or adventuring with her daughter Lily.
Mr Trimble is a foot and ankle specialist surgeon and has been a consultant since 2006. He has a wealth of experience as a foot and ankle specialist, having worked in many centres of excellence both in the UK and overseas.
Mr Trimble works closely with Dr Esther Fox, Physiotherapist specialising in sports rehabilitation & Mr Gary Parfett, orthotist specialising in bespoke orthotics/inserts.
His expertise include:
• Foot surgery
• Ankle surgery
• Sports injuries
• Sports medicine
Mr Trimble is an Examiner of The Royal College of Surgeons. He is also the Chair of the Examination Committee on behalf of the Royal College of Surgeons in the UK and Ireland. His NHS practice takes place in a large teaching hospital and as such he is actively engaged in teaching, training, and research.
Memberships
British Orthopaedic Foot & Ankle Society
Royal College of Surgeons of England
Court of Examiners of Royal College of Surgeons of England
Member of GMC
Further information can be found on his website:
Foot and Ankle Specialist Plymouth South West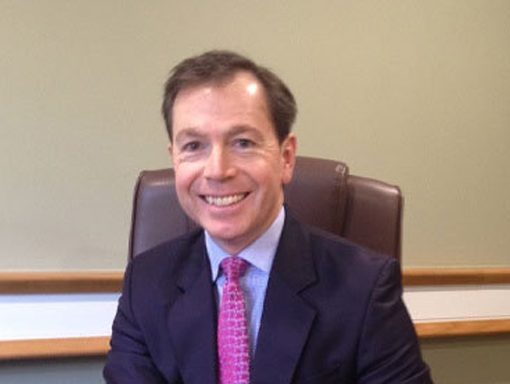 Mr Karl Trimble
MBChB FRCS (Tr&Orth)
Consultant Orthopaedic Surgeon
Foot and Ankle Specialist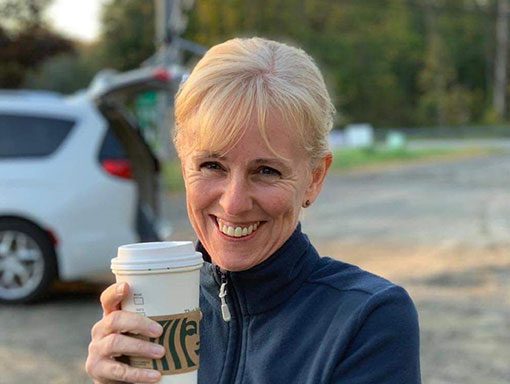 Julie Gitlin BSc Hons MCSP
Chartered Physiotherapist
Community Physiotherapist
Julie's interest in Physiotherapy began many years before graduating from the University of Plymouth in 2018. Since then she has built on her knowledge and experience mostly within the NHS, but also from private work and further study. She has worked with a large number of often complex clients to help improve their lives. These include recovery from hip fractures, balance issues and physiotherapy for a whole range of neurological conditions. Julie is happy to see people in their own homes or in the clinic. Outside of the clinic Julie can be found trekking in the mountains, running on Dartmoor or cycling around the lanes of Devon and Cornwall. But she also likes immersing herself in a good film with her favourite chocolate!
Kate is in charge of managing the accounts and finance and keeping everything ship shape at Mount Kelly Physio.
Outside of her work her passion is all equestrian sport. Having bred her own horses, she keeps busy. She also likes to keep fit with a range of sports. She also enjoys socialising with her friends.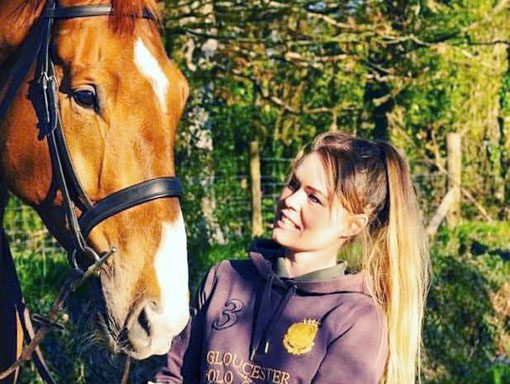 Kate Shobrook
Accounts Manager